Be decisive. A wrong decision is generally less disastrous than indecision.
Bernhard Langer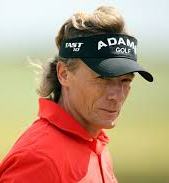 Meet the Founder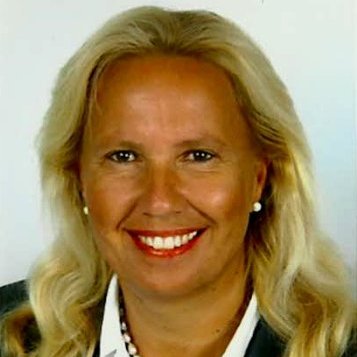 CEO
Through 25 years of experience in international golf travel and golf tourism development, Evelyn has accumulated a wealth of knowledge and built an amazing global network within this vertical. The Austrian native founded her first golf travel business in the mid 90's. By implementing an innovative shop-in-shop concept with Europe's leading golf store, Evelyn was able to grow the business into Austria's largest golf tour operator before selling it in 2008. Since then, this passionate visionary has continued to work in golf tourism, albeit more on the consulting side to assist others succeed. As a truly global citizen, Evelyn has been commuting between Europe, America and Asia for the last five years. This has helped her tremendously to develop a unique global understanding of the geopolitical business dynamics as well as the macro and micro environment in the various markets. Her primary focus, however, has always been on the exploding golf market China, where she worked extensively with luxury brand hotels, travel trade, golf courses and public sector on their international inbound strategies and outbound travel needs. Through carefully cultivated relationships, both personal and professional, Evelyn boasts an unparalleled network of highly valuable contacts in the golf tourism vertical and global corporate world. Considered a leading expert in her field, Evelyn has also played 2000+ golf courses, stayed in 4000+ hotels, and worked successfully with both the private and public sector in global golf tourism on all 5 continents. Evelyn has a Master degree in Sports Management, English and Business Administration and holds a diploma for International Strategic Marketing from Harvard Business School. A strong background combined with expertise and connectivity is fundamental in any consulting work. It is, however, Evelyn´s dedication and passion that make her powerful approach unrivaled. Golf Tourism is in her blood.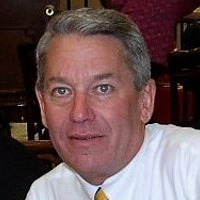 President
Since 1998 when he co-hosted the first U.S. computer trade mission to China with the U.S. Commercial Service, Gene has been building bridges of commerce, trade and goodwill between China and California and brings a diverse background to the China-California Golf Group. He served on the golf staffs of 3 of the finest golf facilities in the world, Pebble Beach Golf Links, the Olympic Club and his home course, the Pasatiempo Golf Club, all in California. For 40+ years the Pini family has been at the forefront of junior golf for northern California. Gene started the Pasatiempo Junior Invitational in 1970 with his mother Sally, a pioneer with the JGANC and the Juniors Americas Cup. After golf and several years with Wall Street firms Smith-Barney and Prudential Securities, he returned to the Silicon Valley as national sales manager for several emerging Asian computer manufacturers. This led him to China in 1989 and as a founder & director of the America Trade Center-Beijing in 1995. As a consultant with Mobile Dynasty and working with U.S. wireless companies in China he helped launch the first smartphone in China in 2001, dopod. He has hosted over 20 Chinese trade missions to Silicon Valley and the Monterey Bay area. Today as part of China-Monterey Bay Trade, Tourism & Investment Gene is focusing on his passions of tourism, golf and wine.