I never learned anything from a match that I won.
Bobby Jones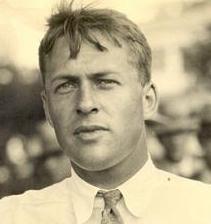 Living the Californian Dream

With its clean air, critically-acclaimed schools, premier golf courses, highly-rated wineries and exclusive shopping, California offers Chinese investors a wide range of choices. 770 miles of beach front along the California shore and a variety of spectacular and world-renowned golf courses provide endless opportunities for luxury living. From the northern shore near the Bay Area and San Francisco to the southern shores of Malibu, Los Angeles and San Diego, California offers an unparalleled experience and is a truly unique destination.



China California Golf Group is proud to offer luxury real estate services through Sotheby's International Realty. As the exclusive real estate resource for the China California Golf Group, Paul Riddolls will be your VIP real estate professional for all California real estate needs. Paul's network of real estate experts extend from the Beijing Sotheby's office to all key California destinations including Pebble Beach, Carmel, Napa Valley, Tahoe, Santa Barbara, San Diego, Palm Springs, San Francisco and Los Angeles.
Sotheby's represents buyers and sellers in the high-end, luxury market and Sothebysrealty.com offers Golf and Wine properties in all key California markets. Sotheby's International Realty provides China California Golf Group unparalleled support for buying or selling your California home. With a dedicated real estate professional and translators committed to excellence in each key resort area, you can purchase a home with confidence.

The real estate purchase process is outlined below:
Contact Sotheby's International California Real Estate Specialist Paul Riddolls to assess buying needs
Coordinate with local expert for pre-trip research
Review properties during your tour to California
Experience amazing golf and California´s unparalleled lifestyle
Purchase your dream home
Paul Riddols
Sotheby's International Realty in China - Beijing 8/F 808-809 Beijing Silver Tower, No. 2 East 3rd Ring Road North, Chao Yang District.
paul.riddolls@sothebyhomes.com
011.831.293.4496

Related Links:
http://www.luxurydaily.com/canada-china-drive-foreign-investment-in-us-real-estate-report/
http://www.latimes.com/business/la-fi-chinese-golf-investors-20140615-story.html#page=1